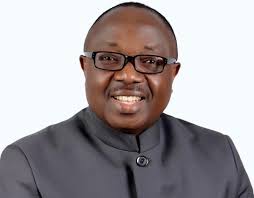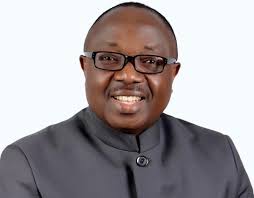 Pinnacle Communications Limited, a major signal distributor is set to drop its N1.2 trillion suit against the government. The company had in 2015 dragged the federal government before a Federal High Court in Abuja over an alleged breach of contractual agreement.
It was gathered that the management of the communications company held talks with the representatives of National Broadcasting Cooperation (NBC) and the Ministry of Information and Culture.
But while no specific agreement has been announced between the federal government and the signal distributor, the company has disclosed that it was committed and comfortable with the intervention of Alhaji Lai Muhammed, minister of Information and Culture and has subsequently mobilised its foreign partners in preparation for the rollout.
Sir Lucky Omoluwa, chairman of Pinnacle Communications, told journalists in Abuja that his foreign partners, Jampro Antennas and Gates Air, manufacturers of broadcast equipment are ready to commence operation.
"We have held meeting with the government lately, we and our foreign partners also met with the minister of information and culture, and we are also talking with the NBC. Our global partners are familiar with the terrain and we have infrastructures in all the states in Nigeria," said Omoluwa.
Also, Mr. Dipo Onifade, executive Director of Pinnacle, said in his response to questions from journalists that the law suit would be withdrawn as soon as all grey areas are cleared.
Onifade said Pinnacle was ready to play its own part in ensuring that the June 2017 deadline for the migration is realised.
Pinnacle which won a carrier license made available by the federal government alleged that NBC as the regulatory agency of the government, rescinded on the agreement as contained in the federal government white paper on transition from analogue to digital terrestrial broadcasting.
It also claimed the NBC had represented that there was no other digital terrestrial signal distributors in Nigeria apart from the Nigeria Television Authority (NTA) and showcased Pinnacle Communications as the second and only other terrestrial signal distributor in Nigeria.
The NBC it alleged, contravened this provision as it issued licenses to two other signal distribution companies.
The government conducted the pilot scheme of the switchover last month in Jos, Plateau State, signalling the commencement of a nationwide digitisation process.