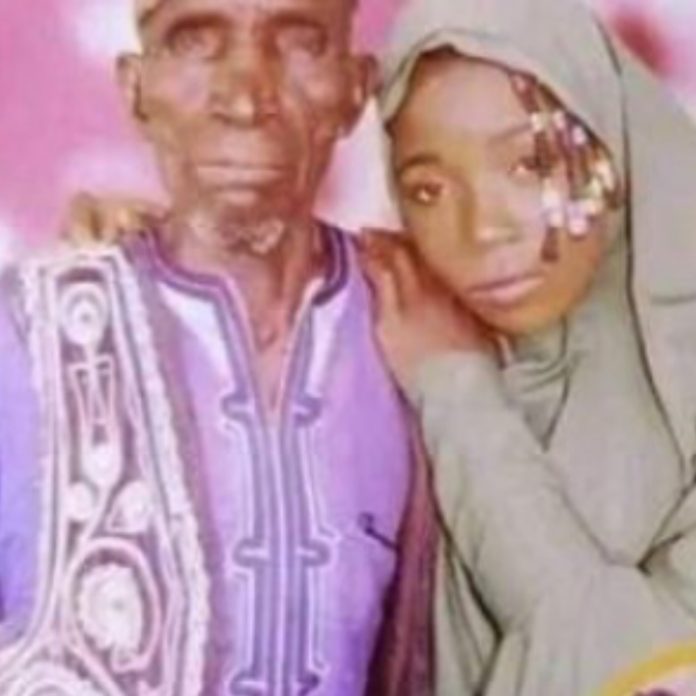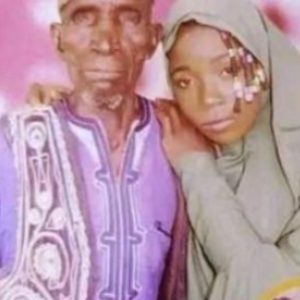 Alhaji Muhammad Sabo and his 14-year-old brde
By Our Reporter 
This is the story of how Alhaji Muhammad Sabo, a 95-year-old man, married a 14-year-old girl in Abuja
The wedding fatiha took place on May 5, 2023, in Dogon Ruwa under Gawu in Abaji Area Council of the Federal Capital Territory (FCT) Abuja.
Initially, there was skepticism regarding the news when Ibraheem Sa'eedu posted photos of the couple and the wedding invite.
However, he confirmed that the marriage was genuine.
On May 6, Sa'eedu shared photos from the wedding on Facebook, stating that he had witnessed the event and wished the couple a happy marriage.
Hussaini Duma Jagaba reported that the groom had expressed his love for his new bride during an interview, and that they had married of their own free will, dismissing the notion that she had been forced into the marriage or that it was motivated by money.
Looks like age of parental consent which was pegged at 14 takes prescedence over the VAPP ACT.
Then again, there is the penal code still being operated by many states and a few still haven't adopted VAPP.
"I'm confused, how legal is this please? I've never seen a more sad bride in my life.