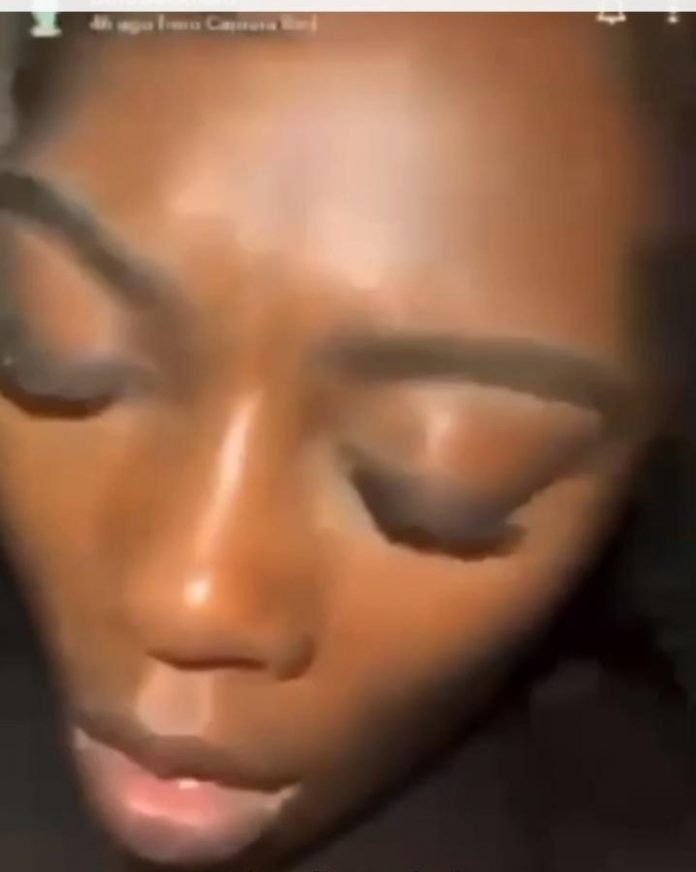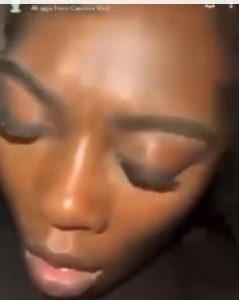 Screenshot of Tiwa Salvage's sex tape
By Our Reporter
At last, the sex tape of "Africa's bad girl," Tiwa Savage has been released on social media. This is sequel to the singer's revelation that a certain blackmailer threatened to release her sex tape if she doesn't pay an undisclosed amount of money.
Tiwa disclosed this much in an interview with American On Air Personality, Angie Martinez of Power 105.1, about 10 days ago. She revealed that she was being blackmailed over a sex video that featured her and her current lover.
Speaking about the development, Tiwa said that her lover, who mistakenly uploaded the video on Snapchat before deleting almost immediately, was upset when he was told about the development.
Tiwa initially thought of succumbing to the blackmailer's threat of paying but later decided to call the blackmailer's bluff, pushed out her own narrative,  She submitted that "what I did in the said video is something natural"
She added that 'if I had succumbed to the blackmailer's threat, he would never back down'.
Tiwa stated that 'if push comes to shove, she just might release the video herself as she is "that crazy."
However, most Nigerians didn't believe she could be naïve enough to make a sex video let alone be blackmailed for it. Many concluded it was a publicity stunt to swing sympathy in her favour and help boost the sales of her recently released Extended Play, EP, "Water and Garri," which is struggling to make the desired impact.