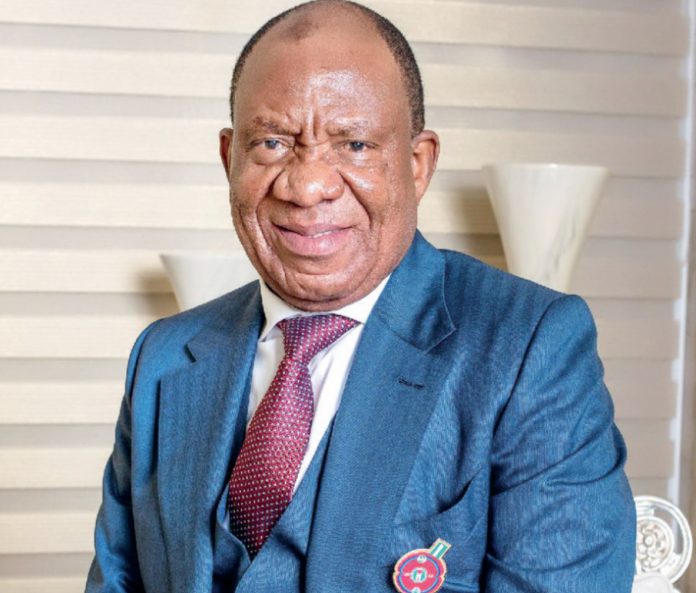 Chief Leemon Ikpea
By Our Reporter
The marriage between billionaire oil mogul, Chief Leemon Ikpea and his wife, Agnes is on the verge of collapsing. The 39 years marriage is currently witnessing some hiccups. That the relationship between the couple has gone sour is evident legal tussle that has ensued between the former lovebirds.
NATIONAL WAVES learnt that Chief Ikpea has thrown his wife along with their children, out of their Banana Island, Lagos home in defiance of a subsisting court order.
The  64-year-old oil magnate, is allegedly keen on marrying his mistress with Agnes standing as the only stumbling block.
Chief Ikpea had approached the court to get an order permitting him to send his wife out of the house to pave the way for his second marriage,.
Presiding over the case, Justice Joseph Itsebaga Acha of the Edo State High Court had on February 17, 2021, ordered that for the wife to be ejected from the house, Ikpea must provide suitable accommodation for his wife around Victoria Island, Lekki, or anywhere convenient in Lagos outside of Banana Island, Ikoyi, pending the determination of the substantive suit.
In flagrant disregard of the court order, the husband allegedly ejected the wife out of the house without providing an alternative apartment as directed by the court.
Chief Ikpea allegedly invited thugs to eject the wife and her belongings from his house.
The wife said the husband brought the new wife into the house and had been pushing for a divorce.
Relatives have also condemned the court ruling, saying the husband left Lagos for Edo State to get a favourable court judgment.
Dissatisfied with the court ruling, Agnes has sought an order of the Court of Appeal in Benin to nullify the order by Justice Acha.
She is praying the court for a stay of execution of the order and an injunction restraining her estranged husband from carrying out the order pending the hearing of her appeal.
She is asking the appellate court to quash the order of the lower court as her husband failed to provide alternative accommodation for her before ejecting her.
The court is expected to decide on the substantive matter on Wednesday.