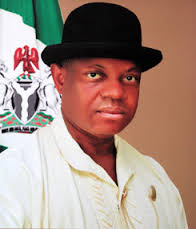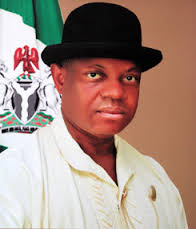 Emmanuel Fateman the Assistant Editor National WAVES Magazine in a chat with the Co-coordinator on Head posting Training Empowerment, Presidential Amnesty programme Barrister. Dortimy Kester Tawary on issues and way forward of the Amnesty programme in the Niger Delta region under the leadership of Brigadier General. Paul Boroh.
Except:
 Lets meet you?
Ans: I am Dortimy Kester Tawary,, Head post training, empowerment, presidential amnesty, Am a Lawyerr by profession and the Coordinator, the Amnesty Programme.
Lets have an overview of the activities of the Amnesty Programme under the watch of Gen. Boro?
The Armnesty Programme came into being in 2010, with the granting of pardon to 30, 000 militants (Delegate).
In education, we have given quite a number of our delegates vocational training, In the Aviation sector,, we have commercial pilots flying here in Nigeria They are gainfully employed, we have the Aviation Technicians, we also have commercial divers up to technicians which have to do with welders' e.t.c.  These have been going on without an exit strategy so, since assumption of office Gen. Boroh has introduced many programmes that are more effective to ensure that they have values with the money that has been paid and also to block the linkages.
As you know, coming into a new place, you have to ensure that you are taking great steps towards achieving your goals. All outstanding, in terms of school fees allowances and money were cleared by Gen. Boroh who is barely six months in office and also moving forward on the implementation strategy and so far so good, we have exceeded some of the targets. People have been empowered by paying for the persons and also assured their business registration, local government taxes which the starter parkas (that is) what is it you can start your business with, as a matter of fact, we have 500 entrepreneurs in the Niger/ Delta regions. As I speak with you, we just came back from the flagging off in Bayelsa and I am very impress, all these are done by Gen. Boroh. There is what we call domestication on the policy of Gen. Boroh and that is to make sure in this time we have a positive way of funding dwindling oil prices. Don't forget that government is trying in the amnesty programme.
The amnesty programme came into full force with the granting and implementation 3 batches, some 30,800 women, gear to ex-militant in GDI programme, you don't call them militant but delegates, the delegates going on vocational training, in Aviation, some has been send abroad for studies.
We have crane operators. One must streamline the programme so that it will have value on programme especially money coming in.
As I speak with you, we  just came back from the flagging off, I also took verification on what is going on and I am very impressed, all these have been put in place by Gen Boroh also, there is what we call domestication or onward policy registration  policy by  Gen. Boroh and that is to make sure in this time  where we have positive way of funding, dwindling oil prices, we still produce oil but the price is falling and don't forget government has to concentrate on other essential areas like education/health, road, housing are social services that the government is looking into and these projects cost government money. Funding is reducing and what is Gen. Boroh doing, we have to look inward, we have to make sure our students are engage in Nigerian universities.
To also ensure that the vocational centres, we are building are commissioned and instead of taking them abroad, we will make sure that they are trained in our facilities and our retigation centre also to ensure that as a GDI programme is the one that you need partners, these is one of the things that have never been done before, in the International Development Partners to collaborate with you, we are talking about the United Nations.
And am glad to inform you that under Gen. Boroh's watch, we have been able to make progress and so far, we are just replying them now having met with them, equally had meetings with them, we have our videos tape of meetings with the United Nation and DPS, we are working on internship, the United Nations Development Programme on a number of our graduates into these programme and gain some experience, don't forget we are talking with the Netherland.  Gen. Boroh is the Special Adviser to the President on Niger/Delta and the Co-ordinator on Amnesty. He has been speaking with the Netherland Embassy here in Nigeria, we have gone far with the arrangement programme where teachers from the Niger/Delta region we go a capacity building programme abroad.  These achievements have never before happened in the Amnesty Programme in the office of the Special Adviser, these are the programmes on going,
We have people that are engage in deep sea  diving. Again Gen. Boroh is looking at establishing aquar farms, this is a new technology in farming where you will go to the Natural habitat building a farm there with net, the fish will have everything they want there in the Natural environment and you can harvest  and have an industry where it can be processed. We are speaking with the DFID to also implement that in Niger/Delta to ensure that we have the technical support of the capacity building for our delegates that are involve in the fish farming also for those that are involve in cassava farming also to take the value added scheme for cassava processing, cassava saving, cassava marketing and so on and so forth.
We have also held meetings with African Development Bank and we are looking at partnering with the (ADB) for them to train and build capacity in vetinary farming, poetry, chicken, duck and  animals like goat, rabbit, grass cutter etc. These are things that Gen. Boroh has put in place.
As head of posting, I am directly working with him and what you saw me reading is one of  the strategies. We are now taking it to the next stage as a strategic plan into meeting with the International Community to equally talk with them.
 I was in Balyesa through one of your vendors, the Williams Worldwide, I saw so many people empowered under these vendors through Amnesty programme, what is the secret behind these huge success?
 In Nigeria one thing that has always been our problem is leadership.  The coming of President Muhammadu Buhari GCFR, there is a great change in everything, leadership gives you a direction, body language policy direction, now, appointing a son from that region is a plus to the region and the amnesty programme.  Recently we have a programme with our staff on capacity building and this was organized by Gen. Boroh, this programme was design toward working in line with Mr. President  vision and equally make the Amnesty Programme more reflective, more responsive more effective for the mandate to which it was created, strive security  stabilization in the Niger/Delta region and peace for  infrastructural development  without peace there won't be any development so, the success that we have achieved is because of a focused leadership that is driving this programme presently. If you look at the small scale business that are springing up in the Niger/Delta are equally same that are done in Singapore, the small business that are springing up, in five years time, they will begin to point fingers like what Dangote is doing today, like what Steve Joe is doing today and like what micro-soft is equally doing today start small but think big.
What are the challenges encountered by the Gen. Boroh led Amnesty Programme?
 Remember there is an adage (Better soup na moni kill am) means one spend good money to have good soup. A man can eat fish and drink garri and feed well, you don't need the whole money to do everything. Revolution have started, start small and think big the feature is open, remember what I said earlier demystification, the inward integration means, you need to bring back that which you are spending in abroad here and it is cheaper. Let me use the Aviation industry as an example, the Nigerian Airforce has agreed to train and bring 19 of our delegateS as helicopter pilot instead of us to taking money and paying in dollars abroad, the Nigerian Airforce is helping us to do that at a cheaper rate. Necessity will cost you to look inward and Gen. Boroh is a product of necessity, he came at a time when funding is low, in line with Mr. President, let me look inward instead of going to train people abroad why can't we do it here so that people can see. We are participating in the forthcoming International Trade fair in Port-harcourt we want to present what our delegates acquired through our programmes. What have been able to manufacture; we want you to see what Amnesty is doing now.
Having witnessed what you are doing in the Niger/Delta region especially empowerment and when you visit a place like Aba- when you see Nigerians displaying their talent in craft even in Delta, in which area would you want the federal government to contribute  to your office towards achieving many goals at hand?
The federal government has available resources, its left for the individuals to exploit it. And what Gen. Boroh directed us to do is to look at the central bank bound which is over 300billion. I have a document here whereby we are bringing out 5, 000 delegates to benefit into the central bank bound, to start small scale business and that is indigenous and that is smart, then why take our children abroad, all we need to do is to train them here, we see another 5,000 men and women there as an entrepreneur, it is left for the individuals to be smart to see, there are available banks like, Bank of industry is there, Bank of Agriculture is there, Nexim Bank is there open an account with them with your business name and you begin business.
Most of these projects you have engage in have brought success, what are we expecting in the nearest feature?
 There is what we call Agric revolution, with the dwindling price of oil, the president is even saying the focus is now on agriculture, so championing our resources to develop that sector, we are going to see the minister of agriculture, we are talking with vetenary institute in Jos and equally discussing with Israel so as to instill it into our delegates, whereby those back yard farms can equally be effective whereby our delegates could farm tomatoes, pepper, onions etc.
How do you intend to implement all of these?
It's simple, the DFID/MD's are going to make you become a law abiding persons, you are not a militant, you are an outlaw, it is a rebranding refocusing, alongside you must drive that international side to achieve all these, you cannot carry it alone.