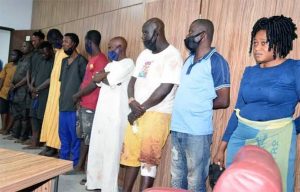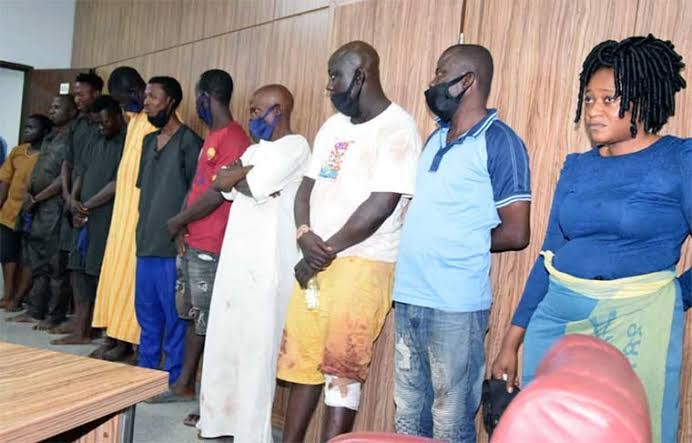 Igboho's Supporters
By Our Reporter
The Federal High Court sitting in Abuja has granted bail to 12 supporters of Sunday Igboho who were arrested in Oyo state.
Operatives of the Department of State Services (DSS) had on July 1 raided Igboho's residence in Oyo and arrested 12 of his supporters.
The arrested persons were subsequently moved to the Federal Capital Territory (FCT) where they have been in detention.
Subsequently, the suspects through their lawyer, Pelumi Olajengbesi, filed an application asking the court to "inquire into the circumstances constituting grounds of their arrest and detention since July 2, 2021, and where it deems fit admit applicants on bail".
At the resumed hearing on Wednesday, Olajengbesi, counsel to the applicants, asked the court to admit his clients to bail.
"There is no need to continue to keep them with the respondents," he said.
Commenting on the bail application, David Awo, DSS counsel, had said he was not opposed to bail for the 3rd, 4th, 7th, 8th, 9th, and 11th applicants.
He told the court that the remaining four applicants (2nd, 12th, 5th, and 6th) were still being investigated.