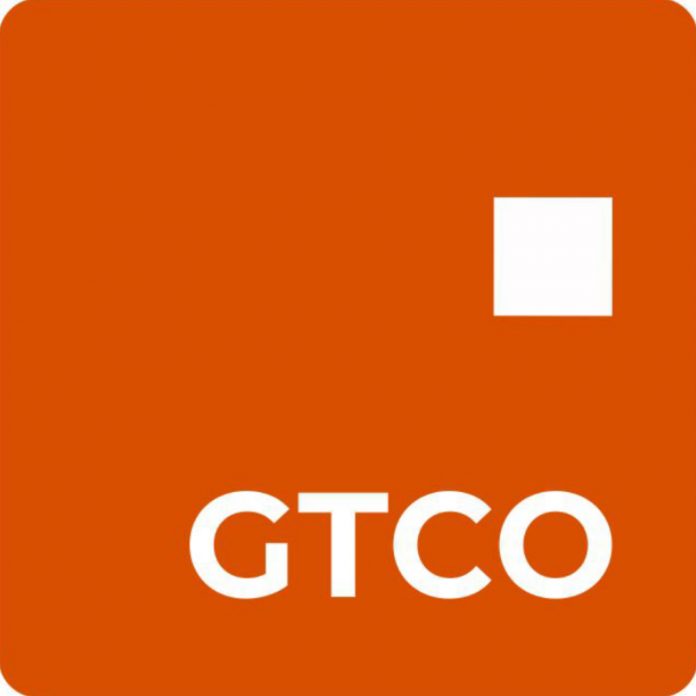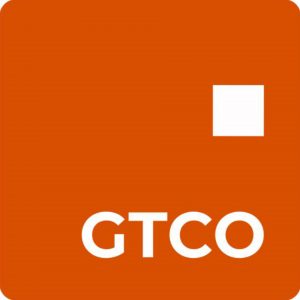 GTCO logo
By Our Reporter
Guaranty Trust Holding Company PLC. (GTCO) is in the news again for the wrong reason as UK government, Central Bank of Nigeria (CBN), Securities and Exchange Commission (SEC) and other agencies where it operates have sanctioned GTCO a sum of N4.21billion for committing various market infractions in 2022 and this development has sent shivers and panic down the spines of its numerous customers.
For instance a customer, Olubisi Shade told NATIONAL WAVES that she was worried about the development and hoped this would not affect her savings with the bank.
Another customer who does not want his name in print said he had to transfer his money to another of his account with another bank when he heard the news of market infractions committedby the bank.
GTCO which has its head office in Nigeria, and subsidiaries in UK, Ghana, Kenya, Tanzania was sanctioned by the regulating bodies in these countries.
Notably, GTCO subsidiary in UK was imposed a sanction of N4.05 billion for deficient AML control -2014-2017, the highest sanction imposed on Nigeria in 2022.
Report has it that the Financial Conduct Authority (FCA), the United Kingdom's financial services regulator sanction Guaranty Trust Bank (UK) Limited, £7.67million for serious weaknesses in its anti-money laundering (AML) systems and controls between October 2014 and July 2019.
However, FCA in a statement on its website stated that, during the relevant period, GTBank failed to undertake adequate customer risk assessments, often not assessing or documenting the money laundering risks posed by its customers.
According to the Executive Director of Enforcement and Market Oversight at the FCA, Mark Steward; "GTBank should have acted quickly to put in place adequate AML controls following its fine in 2013 but it failed to do so. GTBank did not develop a plan that was capable of addressing its AML weaknesses, exposing it and the broader market to financial crime risks for a prolonged period."
"Firms must protect themselves and those dealing with them from financial crime risks, especially money laundering. The FCA is determined to ensure the market for financial services is safe, clean, and trusted with robust systems and controls in place to stymie financial crime. The FCA will continue to take action when these standards are not met."
Besides, GTBank did not disputed the FCA's findings and agreed to settle, which means it has qualified for a 30per cent discount. Without this discount, the financial penalty would have been £10,959,700.
Meanwhile, the Central Bank of Nigeria (CBN), imposed N20 million on the GTCO for failing 2021 risk asset examination; N21.25million for 2021 CBN prospective employee clearance review; N10 million for failing 2022 consumer protection review and 67.35million for CBN's review infraction.
Similarly, in Ghana, GTCO was sanctioned N2.89million for inaccurate submission of FX End -Day Transaction Return and N7.7billion for the review of the bank's credit portfolio showed that six (6) impaired loans N7,714,526
The banking subsidiary in Kenya was sanction N7.26million for non- compliance with banking act 28/50(1) and N3.99million for non-compliance with CBK cash reserve requirement.
Tanzania, GTCO was sanctioned N180,000 for the late rendition of daily liquidity report.
Other sanctions include: GTPENSION manager sanctioned N200,000 for registration of two FGN Employees without complete documentation and N3million for the violation of minimum credit rating requirement.
GT fund manager was sanctioned N520,000 for the issuance of units in excess of the registered units with Securities and Exchange Commission (SEC).
In a statement made available to NATIONAL WAVES by GT Bank UK, it stated that it had reached settlement with FCA, accepting findings in relation to historic Anti-Money Laundering (AML) controls in its operations in the period October 2014 to July 2019.
The statement read "Guaranty Trust Bank UK Limited (GTBank UK) has reached settlement with the FCA, accepting findings in relation to historic Anti-Money Laundering (AML) controls in its operations in the period October 2014 to July 2019"
"The Bank has cooperated fully with the FCA investigation and has agreed a penalty sum of GBP7,671,800, which has been calculated by reference to a proportion of the revenues of GTBank UK over the relevant period and includes a 30% discount for early settlement"
"The FCA's investigation focused on GTBank UK's AML controls and steps taken by GTBank UK to remediate these to ensure they operated in line with the relevant requirements"
"The findings are final, and no further action is anticipated in respect of this matter. The FCA acknowledged in its findings that GTBank UK has spent considerable time and resource in order to bring its AML standards up to the required level"
Commenting further on the issue, Managing Director of GTBank UK, Mr. Gbenga Alade, said: "As a responsible financial services institution that is committed to best practices, GTBank UK takes its AML obligations extremely seriously. We note with sincere regret the FCA's findings regarding AML control gaps in our operations in the past and we are very sorry for this."
He further stated; "We would like to assure all our stakeholders and the general public that necessary steps have been taken to address and resolve the identified gaps. Whilst there was no direct customer impairment arising from the period under review and the FCA's findings do not include any instances of suspected money laundering, we have since reinforced our AML control framework and implemented changes in our AML processes in line with best practice with a view to ensuring that the highest standards are maintained in our operations."