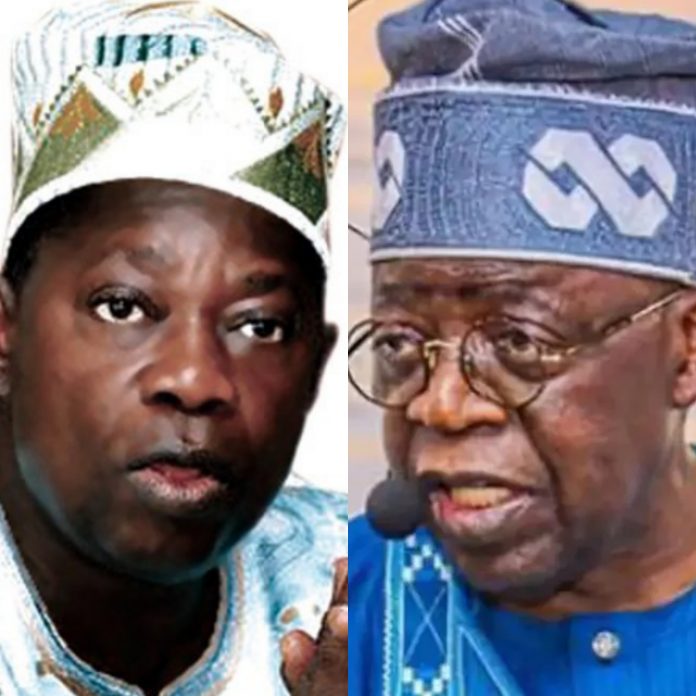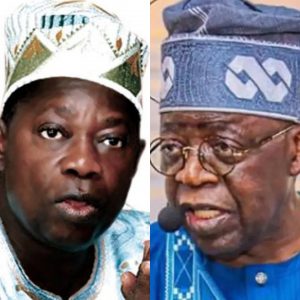 MKO Abiola and Bola Tinubu
By Aderemi Yussuf.
If Peter Obi is not Normal, it means Tinubu is Abnormal too. Just like Peter Abandoned APGA for PDP. He equally left AD- a party that was widely accepted by hIs people. A party that changed the political landscape post JUNE 12. actualisation protest.Changed the narratives of the old norms of the AWOIST.
BAT floated a New party- AC to compete steadily with ANPP and PDP. Won back six states from PDP. in the southwest region.
During his tenure as the state Governor,, Lagos allocation was forfeitted by OBJ and PDP for years but rose above the storm.
AC metamorphosed from a regional party to ACN, now a national Party and Alhaji Atiku Abubakar- a powerful PDP Stalwart became the presidential Aspirant. It was Atiku's turn to be paid back for stepping down for MKO Abiola at Jos SDP convention In 1992. Asiwaju Bola Ahmed Tinubu played a key role in meeting Sheu Musa Yah Adua to speak to his godson- Atiku.
Meanwhile, MKO Abiola and Kingibe got SDP ticket
Honestly, There is no other Democrat we can honour with the " Father of Modern Democracy" than Asiwaju Bola Ahmed Tinubu.
Later, the erudite EFCC Chaiman Nuhu Ribadu became the presidential Aspirant of ACN to wtesle with PDP who has vowed to rule for 60 years. Ribadu lost out.
At that point, Ralph OMEGARA won the Federal legislature on the platform of ACN in Okigwe zone in Imo state-. This happened before the merger .
There was an Alliance between the growing ACN and the CPC and ANPP which presidential Aspirant has lost Election for 3 consecutive times.
APC was born. This is a brainchild of Asiwaju Bola Ahmed Tinubu whom i referred to as "Father of Modern Democracy"
There is no gainsaying that APC Emergence changed the political landscape of Democracy in Nigeria
The 60years projection of uninterrupted rule was streamlined to 16years. General Muhammadu Buhari became the president in 2015. Since then, Asiwaju Bola Ahmed Tinubu has never vie for any political office. He rather recommended his godson, Professor Yemi Osibajo as the vice President up to this moment
He has proved so many people wrong going by the just concluded APC primaries convention. He made politics so simple. Despite, the incumbent vice President compete with him on a levelled playground, he never picked offence.
Asiwaju is no doubt "a father of Modern Democracy "
He is a Nine cats with Nine Lives!!!
The Simplicity of a tiger in Jagaban is never by cowardice.
A sick Lion is stronger and wilder than hale and hearty of thousand cats.
Never underestimate the 'Lion of burdillion'
Asiwaju Bola Ahmed Tinubu is the "Father of Modern Democracy"
Happy Democracy Day!!!!                                                                                                   Aderemi Yussuf is a public affairs analyst based in Lagos