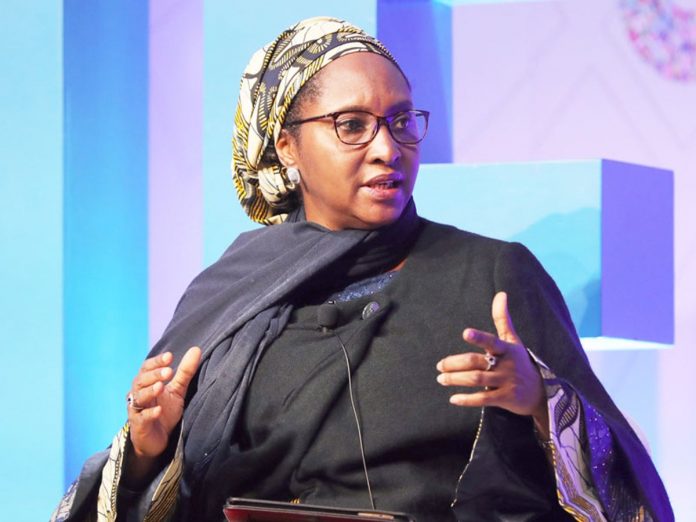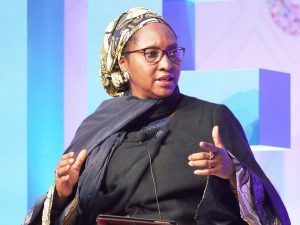 Minister for Finance, Budget and National Planning, Dr. (Mrs) Zainab Shamsuna Ahmed
By Our Reporter
The federal government of Nigeria has been under immense pressure to settle its debts arising from various litigation and judgments and to this end; it has indicated the willingness to begin the process of offsetting the judgment debts which have been categorized into three categories. The categories are: Category A, which consists of Paris club refunds related debts, Category B, Top priority federal government debts due to enforcement actions and Category C comprising General Judgment debts incurred by the federal government's ministries, departments and agencies, MDAs.
Some online media reported the debts accrued from court judgments passed in favour of category A, ignoring categories B and C which consist of huge debts.
One of the letters signed by the minister for Finance, Budget and National Planning, Dr. (Mrs) Zainab Shamsuna Ahmed sighted by this newspaper showed Category B has Top Priority Debts Requiring Urgent Settlement are liabilities incurred by the federal government's MDAs pursuant to the court judgments against them." Payment of these debts, according to the attorney-general, is critical and very urgent in view of the fact that important and strategic assets of the government in Nigeria and abroad have either been attached or are under threat of attachment in ongoing enforcement proceedings.
For the third category which is General Debts Incurred by the federal government Ministries, Departments and Agencies, MDAs, the debts were incurred by these MDAs through court judgments against them and they could be settled in whole through issuance of promissory notes.
Those who fall under these two categories are Wale Babalakin's  BI-COURTNEY LTD vs AGF who is laying claims to N132.540.580,304, Anikwe vs Global Infrastructure Nigeria Ltd  ASCL laying claim to N149,503.199,76, Greenbay Invest and Security Ltd vs Ajaokuta Steel Company laying claim to $21,373.571.60, while Bouygues Nig LTD VS FGN laying claim to N4biilion and paid N2billion in 2012, currently requesting for payment of N2billion, just to mention but a few.
The plan to start payments of the court judgment debts has recently been applauded by stakeholders and some notable Nigerians who commended the federal government for obeying court judgment, adding that these payments will help boost the economy since the money will be spent and invested in Nigeria.  They also commended the minister of Finance, Budget and National Planning, the attorney-general of the federation as well as the Secretary to the Government of the Federation for their support to ensure prompt payment.