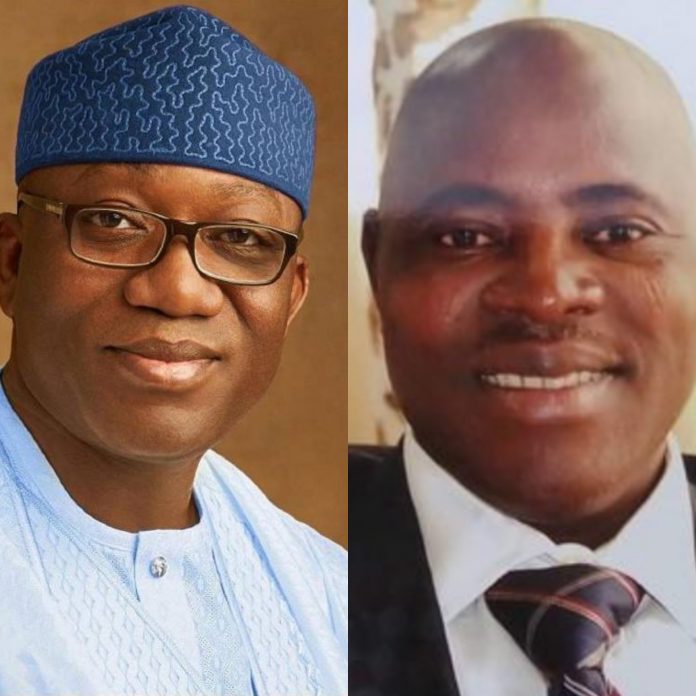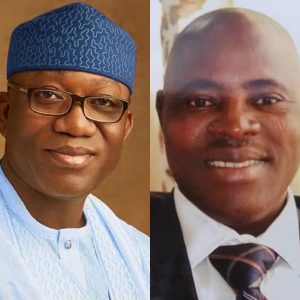 Former Ekiti Governor, Kayode Fayemi and Hon Gboyega Aribisogan
By Our Reporter
That the former speaker of the Ekiti Sate House of Assembly, Hon. Gboyega  Aribisogan was impeched a couple of hours ago is no longer news. What is peehaps news is that Hon. Aribisogan stated that former Govenor of Ekiti State, Dr. Kayode Fayemi mobilized the lawmakers to impeach him.
Recall that prior to Aribisogun's removal on Monday, he had accused the immediate past governor of the Ekiti State,  Kayode Fayemi of working with members of the state legislature to impeach him.
"The majority of members of Assembly voted for me but few of them who felt perhaps I did not follow the directive of the former governor, Dr Fayemi, thought that they would make the state ungovernable for even the administration," Aribisogan said on Channels Television.
"I didn't have any quarrel with him (Fayemi). I sent a message to him even last night asking, 'What is happening? Am I no longer one of your loyalists? Why did you not congratulate me?'
"Up till now that I'm speaking with you, he has not done anything. Otherwise, he has been going around calling our members to go and impeach me tomorrow. That is the truth."
Aribisogan had also alleged threats to his life over the position of speaker for the Ekiti State House of Assembly.