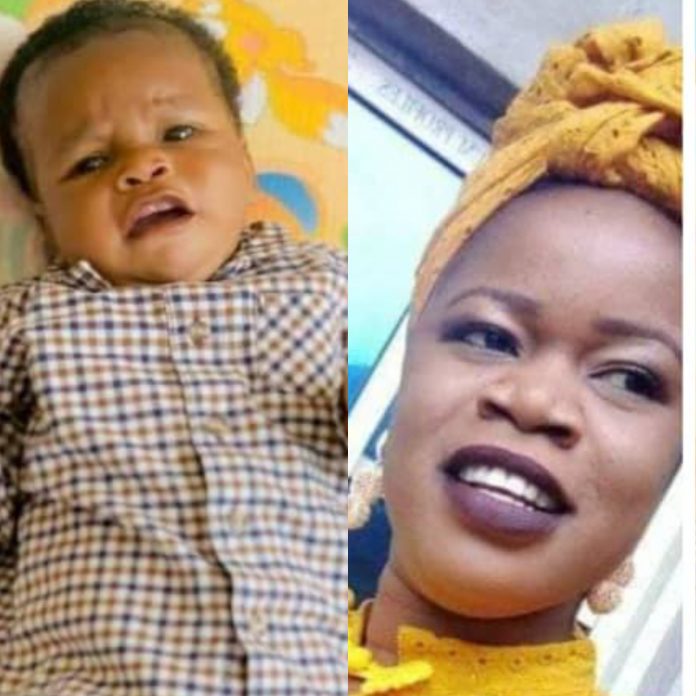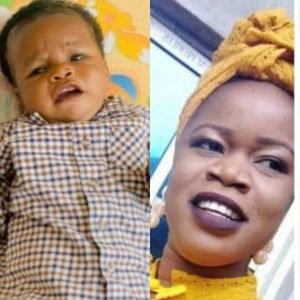 The late five months old baby and Tawa
By Our Reporter 
This is the sad story of how generator fumes killed a staff of the Federal Medical Centre (FMC) Owo, simply identified as Tawa and her five months old baby.
Mother and child inhaled the fumes from the generator a d died in the process in Owo last Friday. NATIONAL WAVES gathered that the generator was bought last Monday.
The fumes also affected Tawa's husband, who is currently in coma and admitted at the Intensive Care Unit of the Federal Medical Centre, Owo.
Yhose in the know said the couple purchased the generator on Monday and left it on while they went to bed on Thursday evening.
Sources said the family was found when their apartment was broken into after they did not report for work on Friday.
Tawa's elder sister who could not find the couple at their places of work was said to have raised the alarm.
It was gathered that some co-workers went to their house in company of the elder sister and broke into the apartment where they discovered the family in critical condition. The baby was found dead while the parents lay unconscious.