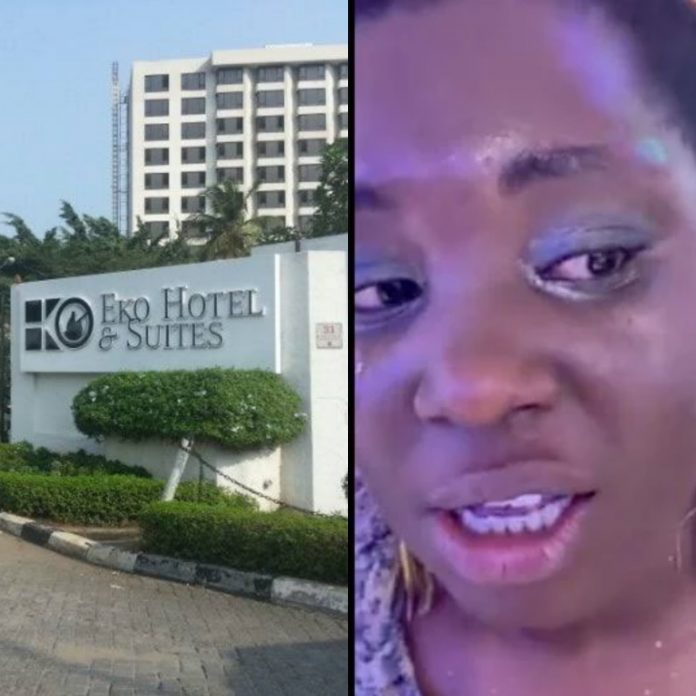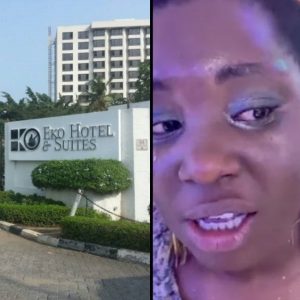 Eko Hotels and Lzzy
By Our Reporter
A Nigerian Lady simply known as Lzzy has been assaulted by yet to be indentified man while waiting for a Uber cab to pick her up at the lobby of Eko Hotels, Victoria Island, Lagos.
The victim narrated that she had a horrific experience at the hotel while waiting for an Uber driver.
According to her, a strange man touched her thigh and later punched her for rebuking him over the act.
In a Twitter thread on Thursday, Izzy said, "I was waiting for an Uber in the lobby of Eko Hotels when a stranger walks by, touches my thigh and goes 'hey wassup' I'm then enraged telling him that he does not deserve to touch me as we do not know each other.
'I dismissed him; after telling him thusly, he walks back up to me and punches me in the face because of the weight of my accusations and the truth.
"We scuffled and he left! I filed a complaint and practically beg for the CCTV footage from the incident! All in all, this world is shit #ekohotels #lagos #nigeria. Well if you see me clocked out you'll know it's because I can't deal anymore."