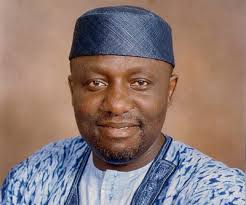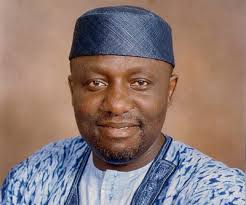 For Imo State governor, Owelle Rochas Okorocha, these are unpleasant moments. He is alleged to have squandered 5.5billion naira meant for Aboh Mbaise Local Government Area of the State. For those who are not conversant with local government, Aboh Mbaise, Its headquarters are in the town of Aboh. It has an area of 184 square km and a population of 195,652 at the 2006 census. The postal code of the area is 462.Aboh Mbaise Local Government Area is one of the Local Government Areas created in 1976. Aboh Mbaise L.G.A. is bounded on the North by Ahiazu Mbaise and Ikeduru LGA's on the North-West and South-West by Ngor-Okpala and Owerri North LGA's while on the North-East and South East it is bounded by Ezinihitte Mbaise LGA and Isiala-Ngwa South LGA of Abia State. Aboh Mbaise LGA lies between two state capitals, Owerri and Umuahia along Owerri-Umuahia express road. From Owerri, the Imo State Capital Aboh Mbaise Local Government Area is about 23km while from Umuahia it is 25km. From Eke Ahiara Junction, Ahiazu Mbaise, the Local Government Headquarters, Aboh is just about 10km.
National WAVES learnt that a huge con game reared its head in Aboh Mbaise Local Government Area of Imo State. The quantity and quality of life for the Aboh Mbaise people in the grassroots of the state vis-à-vis the basic means of living have drastically plummeted. This is on account of the unprecedented looting of the local government funds of Aboh Mbaisi by Governor Rochas Okorocha and his handpicked local government care-taker officials for three years now.
From May 2011 to December 2013  Aboh Mbaise  LGA in Imo State  received N5,592,911085.45 ( five billion five hundred and ninety million nine hundred and eleven thousand eighty five naira forty five kobo) as allocation from the federal government apart from paying staff salaries, the rest of the money is said to have literally developed wings.
"Governor Rochas Okorocha is looting our LGA allocation and  is spending millions of our money junketing the globe and entertaining his friends and political associates in Nigeria and abroad while  the poor and working people of Imo State are  made to go through excruciating austerity – a case of more meat for the big fat few, and dried bone for the  hungry majority".
It is no longer news that Governor Rochas Okorocha and 171 others comprising Commissioners, political appointees and CGC officials left Imo state for Turkey recently for another political jamboree. The Governor claims he is on a trip to woe investors. The money used to fund this trip comes from LGA funds such as that of Aboh Mbaise.
For a State  in Nigeria like  Imo State  where  Governor Okorocha  has made  virtually all the 27 LGA's  in the state to be in  comatose, the idea of  his  flying   to Turkey with 117 members of his cabinet is another  grand design by him and his  cohorts  who severally and unapologetically have  debased the Imo economy to the rotten state it has found itself in the first place to find another 'vista' for haemorrhaging the already pale economy of Imo State.
It is alleged that 27 Local Government Areas in Imo State are in  comatose  whereas 132.3 billion Naira  sent as allocation  to the LGA's  from  May 2011- December 2013  has already developed wings and found homes  in Germany, Turkey and  England  where the Governor, his family and cronies have allegedly deployed it to build edifices, Hotels and Homes for themselves. Okorocha  has refused to organize LGA  elections  in Imo State for three years running for reasons best known to him..
Sources confided in National WAVES that from May 2011 to December 2011 the 27 LGA's of Imo State received as allocation the sum of  N33,237,734,409.59 From  January  2012 to December 2012 Imo LGA's received as allocation the sum of N47,399,708,917.13 while from  January 2013 to December 2013 Imo LGA's received as allocation the sum of N51,735,979,734  making a total of  N132,373,423,060 received for the LGA's from May 2011 to December 2013. Governor Okorocha has allegedly looted all these monies without developmental project carried out in any community by the Local Government  councils in Imo State since 2011, the result, a comatose rural area begging to be attended to.
Find below the monthly breakdown of the  N5,592,911085.45 LGA funds that came from FG to Aboh Mbaise LGA alone from May 2011 to December 2013 which has been squandered.
May 2011 N 111,576,461.64, June 2011 N 148,741,574.34, July 2011 N 263,625,869.86
August 2011 N 154,079,856.67, September N 155,664,335.35, October N 181,481,512.43, November 2011 N 248,286,430.53, December 2011 N 156,159,740.95, January 2012 N 176,303,663.06, February 2012 N 156,260,595.70, March 2012 N 195,346,184.45, April 2012 N 157,830,822.34, May 2012  N 146,173,748.12, June 2012 N 146,406,416.97, July 2012 N 139,457,717.14, August 2012 N 179,986,045.59, September 2012 N 139,772,487.98, October 2012 N 137,805,275.10, November  2012  N 182,287,788.76, December 2012 N241,600,117.54, January  2013 N181,098,305.17, February 2013  N 148,259,467.40, March 2013 N 195,346,184.45, April 2013 N 185,576,150.59, May 2013 N 197,338,332.39, June 2013 N 203,458,208.11, July 2013 N 155,697,952.69, August 2013 N 182,421,472.02, September 2013 N 155,330,937.17, October 2013 N 139,772,487.98, November 2013 N 181,481,512.43, December 2013 N 248,286,430.53
.-Kenneth Uwadi