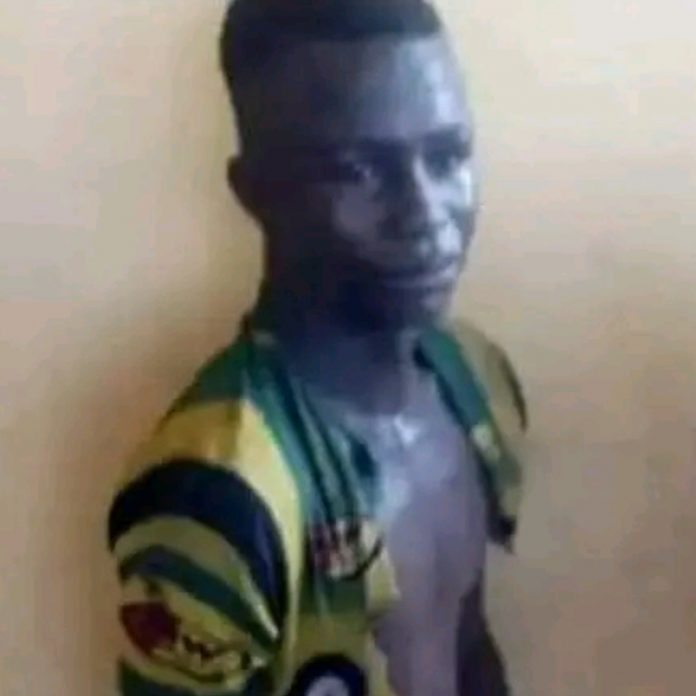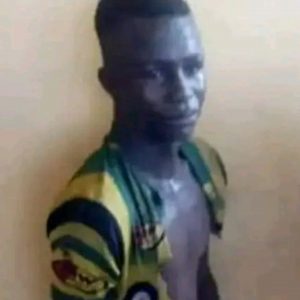 Kingsley Akpobome Emobor,
By Our Reporter 
This is the strange story of how 18 year- old Kingsley Akpobome Emobor, killed his mother and slept with the corpse for two nights for money ritual purposes.
Kingsley confessed that he murdered his mother and slept with her corpse for two nights for the purpose of money ritual making.
Kingsley who is an indigene of Oghara in Delta State carried out the act at their rented apartment located in Ologbo community in Ikpoba- Okha local government area of Edo State.
While talking to journalists when he was paraded at the Edo State Police Command, he said he was pushed to carry out the act by a ritualist who sells drugs in the community.
He said "I wanted to use my mother for ritual. I am 18 years old. My father died long ago. It was one man called One Love that told me to use my mother for money ritual. He promised to give me ₦50,000 if I can kill my mother and also sleep with her then take out her private part, He said I should cut my mother's ear alongside her private part and bring it for ritual purposes.
Luck ran out of the young man when his cousin noticed the absence of his mother for almost three days and decided to go into the house and search, upon searching the for her aunty he met her lying dead in one of the rooms in their apartment.
He immediately drew the attention of their neighbours who came out and descended on him after he confessed to killing his mother. He was almost burnt to death but for the intervention of the police who came and took him away.