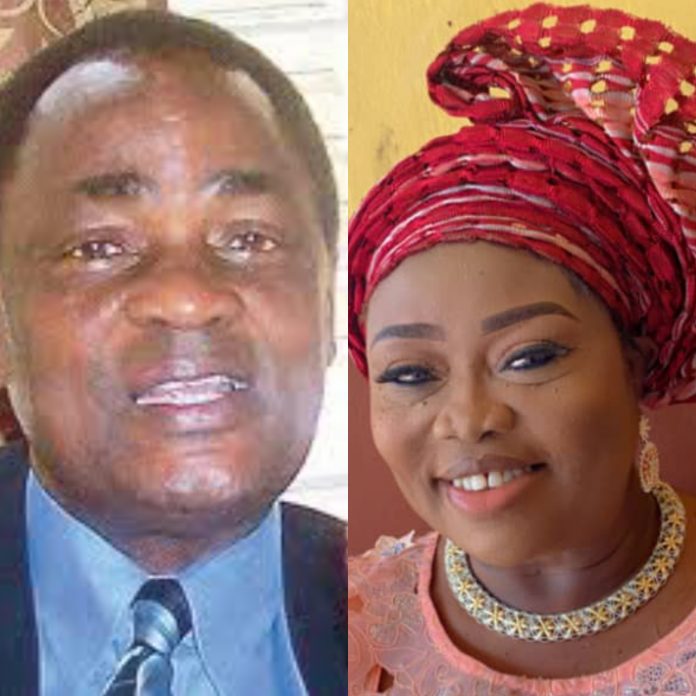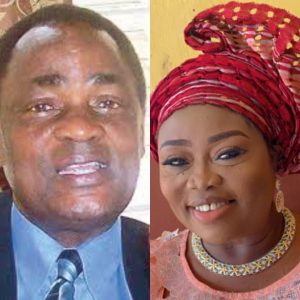 Prof Ralph Akinfeleye, Carol Anike Akinfeleye
By Our Reporter
University of Lagos top scholar, Prof. Ralph Akinfeleye is bereaved at the moment.
The erudite scholar lost his wife of 40 years, Chief Mrs Carol Anike Akinfeleye, to the cold hands of death.
His wife– Chief Mrs Carol Anike Akinfeleye according to family source passed on to glory after a brief illness.
A family source who confided in NATIONAL WAVES said she died as a result of complications arising from cough and this was corroborated by the astute Prof "I'm still in shock because cough that looked so harmless and should have been treated with simple medication landed her in an hospital and never came back home alive" Prof Akinfeleye lamented.
In a mournful tone, he said " We were looking forward with excitement to our 40th wedding anniversary in September as we discussed it daily. Just too bad and painful! But the Lord is on His Throne!!!."
The deceased was the Yeye Gbekonuyi of Idanre Kingdom. and former school Principal and Director of Education in Lagos State.
Her funeral ceremonies will be held on June 15 and 16 at Odode, Idanre, Ondo State.