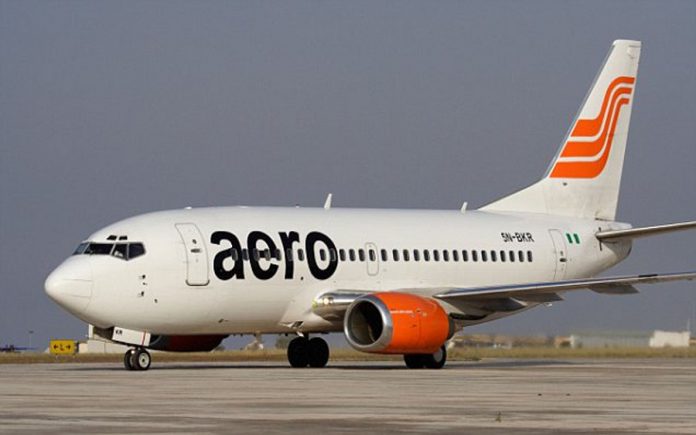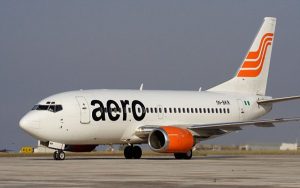 Aero Contractors Aircraft
Some aggrieved customers of Aero Contractors have accused the Nigerian airline of refusing to refund their money after failing to allocate them seats on a flight from Abuja to Bauchi on Wednesday.
The passengers, who said they booked and paid for their flight fare days before Wednesday, revealed that they were shocked to be eventually shut out by the airline despite arriving at the Nnamdi Azikiwe International Airport in Abuja several hours before the departure time.
One of those affected, Dr Garus Gololo, told SaharaReporters that officials of Aero told them to "go to hell" when they demanded full refund of their money inside the airport terminal on Wednesday.
He said, "I had paid for the ticket since November 16, 2021. They didn't tell us that their aircraft was already filled to capacity until we got to the airport.
"It was then that they informed us that the aircraft was filled and that we would have to return the next day to board another one.
"When we asked for a refund, the officials at their desk told us to go to hell or do our worst. I have not seen such arrogance and wickedness from people in my life."
"I was travelling for a very important occasion in Bauchi but they disrupted that plan. We want the appropriate authorities to intervene in this matter for the sake of justice," he added.
The passenger is demanding a refund of N37,000.
Another passenger, who simply identified herself as Amina, condemned the attitude of the airline officials, calling for heavy sanctions on the company for breaching the side of the bargain.
"This type of contract breach must not be allowed to continue unchecked by airline operators in Nigeria because it is giving our country a bad name internationally.
"There is no reason why you should accept payment from passengers and turn around to refuse to give them seats on an aircraft. This is an act of corruption and it must be punished by regulatory agencies," she said.
An official of Aero contacted over the matter refused to offer any comments, hanging up the call on our correspondent, who reached out to him.
No number is listed on the company's website through which it can be contacted.
Stakeholders in Nigeria's aviation sector have called for stiff penalties to be handed down to airlines that breach contracts to passengers and fail to make full refunds in the event of a cancelled flight