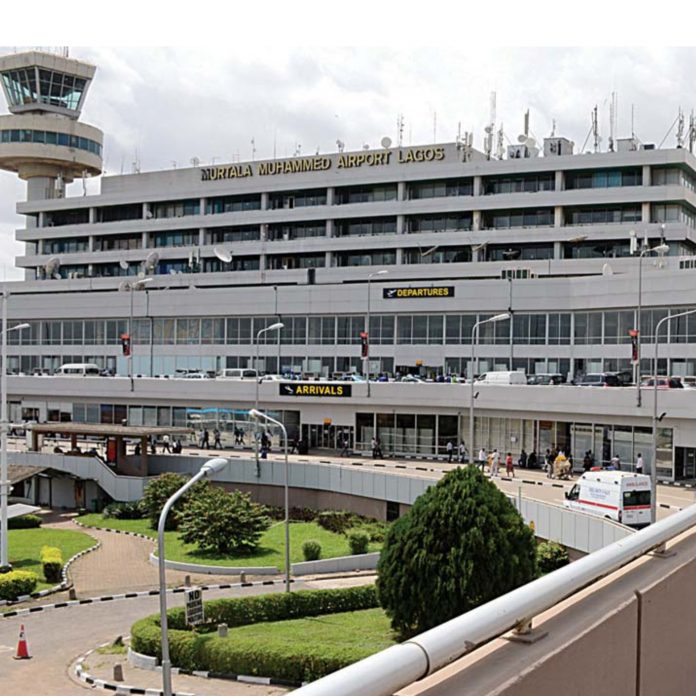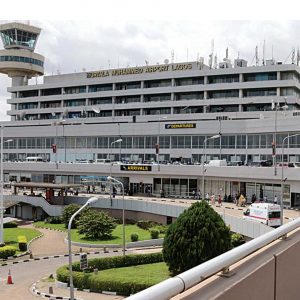 Muritala Mohammed International Airport
By Our Reporter
Nigeria's airport space was shut down yesterday as Aviation workers embarked on warning strike.
Many travellers were stranded on account of the strike which lasted for seven hours.
Passengers at the domestic wings of Murtala Mohammed International Airport (MMIA), Ikeja, Lagos, Nnamdi Azikiwe International Airport, Abuja (NAIA) Port Harcourt, Kano, Kaduna, Benin, Uyo, Enugu and Owerri were mostly affected by the strike.
Also affected were airlines, car hire / limousine operators, eateries, banks, bureau de change, business centre operators as well as aviation catering suppliers and others in the flight service value chain.
According to aviation experts about N10billion was lost to the strike.
It would be recalled that Aviation unions had last week announced a two-day warning strike to press home their demand for the immediate release of the reviewed Condition of Service of their members, implementation of the minimum wage consequential adjustments and arrears for the Nigeria Meteorological Agency (NiMet) since 2019,
They are also agitating for stoppage of the planned demolition of aviation's agency buildings in Lagos by the Ministry of Aviation for an airport city project called aerotropolis
The unions involved in the strike are the National Union of Air Transport Employees (NUATE), Air Transport Services Senior Staff Association of Nigeria (ATSSSAN), the Association of Nigeria Aviation Professionals (ANAP), the National Association of Aircraft Pilots and Engineers (NAAPE), and the Amalgamated Union of Public Corporation Civil Service Technical and Recreation Services Employees.
Aviation Minister Hadi Sirika, who appealed to the unions to end the strike, however warned that the Federal Government would not tolerate a breakdown of law and order at the airports.
While the strike lasted, the Federal Airports Management Authority(FAAN) advised air travellers and stakeholders to make contingency plans to avoid missing their flights and appointments.