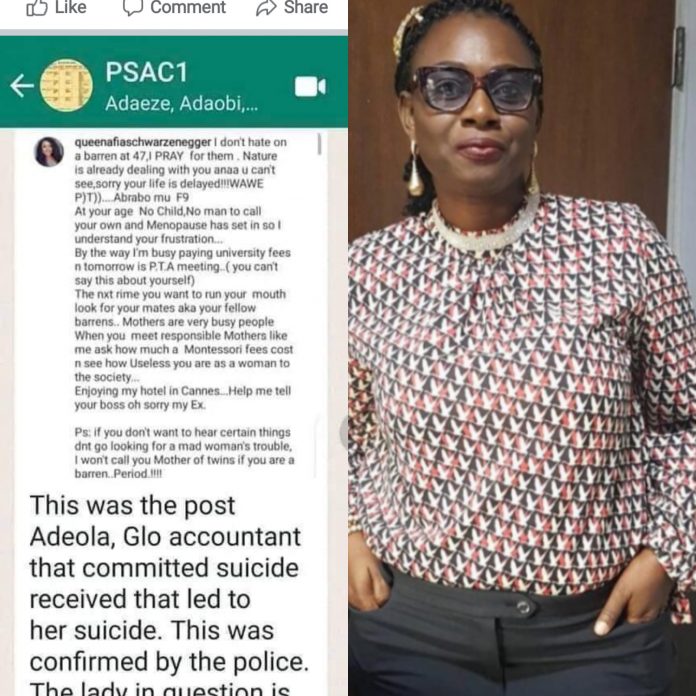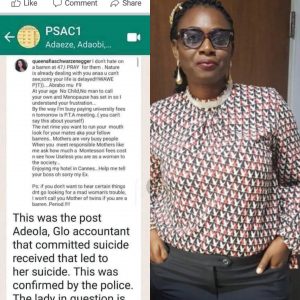 The WhatsApp screenshot and late Folake Abiola
By Our Reporter
The police have declared wanted Queen Afiaschwarzenegger who mocked Folake for being barren as more revelations emerged on why Folake Abiola, an accountant with Globacom took her life.
According to the screenshot of the WhatsApp message posted by social media user, Modupe Jessica Bewaji, a disparaging message sent to Folake's WhatsApp number by one Queen Afiaschwarzenegger culminated to her death.
It would be recalled that Folake committed suicide over extreme depression. She reportedly drank a chemical substance suspected to be (sniper) insecticide because she has no child and a husband.
The 47-year-old accountant committed suicide at her lekki, Lagos residence.