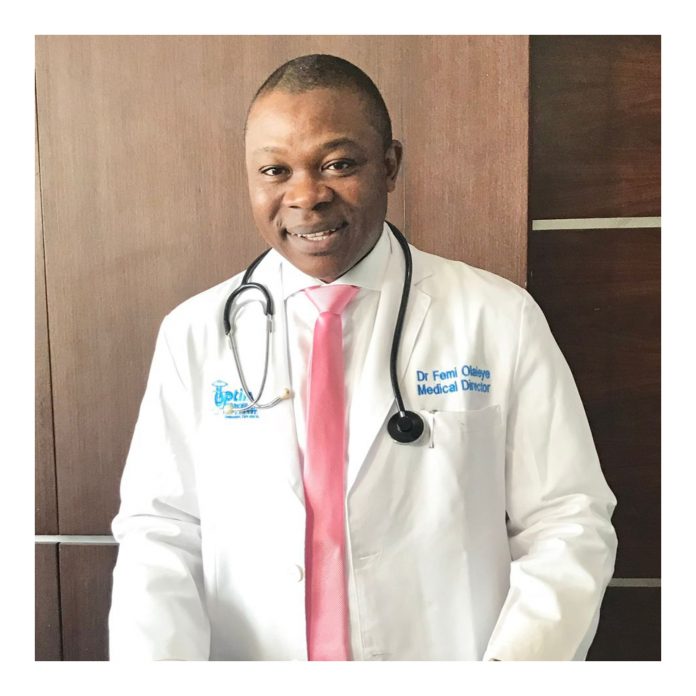 Dr. Femi Olaleye
It is an unusual practice for many Nigerians in diaspora to return back to Nigeria after being equipped with requisite knowledge and skill sets that would make them unique and stand out among others.
One of the few unusual cases is that of Dr Femi Olaleye who traveled to the United Kingdom after graduating as a medical doctor with the mind set of returning to Nigeria to address the problems of his people in the health sector.
In this interview with Newsconnect, Dr Olaleye spoke on why he returned to Nigeria after working for a decade in British NHIS. He said;
"I never actually left for England with the mindset of not coming back. So I always believed I was coming back. I graduated as a doctor, I went to one of the best universities in the world, Obafemi Awolowo University, we call it 'Great Ife'.
"Nigeria trained me as a doctor free of charge. I am someone who likes to understand the issues and find solutions to them. This is not what you are taught in the medical school. I have gone to acquire the skills from a business management school. I went to imperial college in London.
"I particularly wanted to be a different kind of Doctor that is why I went to study abroad to acquire a skill set because I knew I was coming back to solve problems of my people in the health sector. Nigeria problems are multi layered, multi segmented and multi variant". Dr. Olaleye said