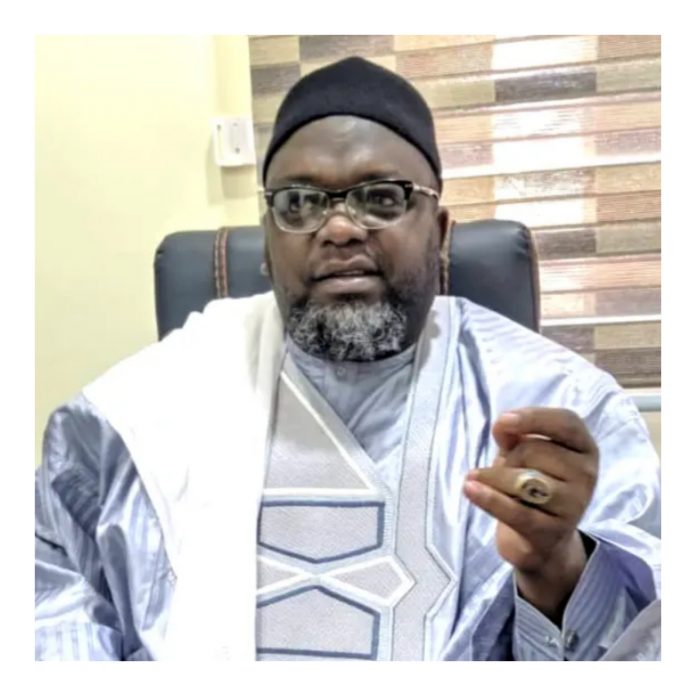 Tukur Mamu
By Our Reporter
The lead negotiator between the terrorists and the passengers kidnapped from the Abuja-Kaduna train on March 28, Alhaji Tukur Mamu has said he was arrested in Cairo, capital of Egypt, with his family members on the orders of the Nigerian government.  Mamu, who is also the Publisher of Desert Herald Newspaper in Kaduna,  added that the Federal Government had wanted the Eygptian authority to detain him just as was done to the Yoruba freedom fighter, Sunday Igboho, but that could not happen because the Egyptian government found that his papers were genuine.
Daily Trust reports that Mamu was arrested on the orders of the Nigerian Government.
Mamu, who was on his way to Saudi Arabia for lesser Hajj, was detained at the Cairo International Airport for 24 hours and was repatriated back to Nigeria.
Speaking with Daily Trust, Mamu said he left Nigeria on Tuesday and after being investigated by the Egyptian security agencies, nothing incriminating was found in his possession.
Mamu had pulled out of the negotiation with bandits after alleging threats to his life and attempted blackmail by the Nigerian government.
Recall that Mamu had said that Halimatu Atta, a 90-year-old woman, who was abducted from the train, regained freedom.
She was released alongside her daughter and two other victims.
"The four released victims just left my office. They said they came collectively to thank me for the past efforts I made to mediate on their behalf and for convincing their abductors to drop the threats of executing them and to plead for all stakeholders especially the federal government to intensify efforts as the condition of the remaining 23 victims they left at the forest is pathetic," he had told journalists.