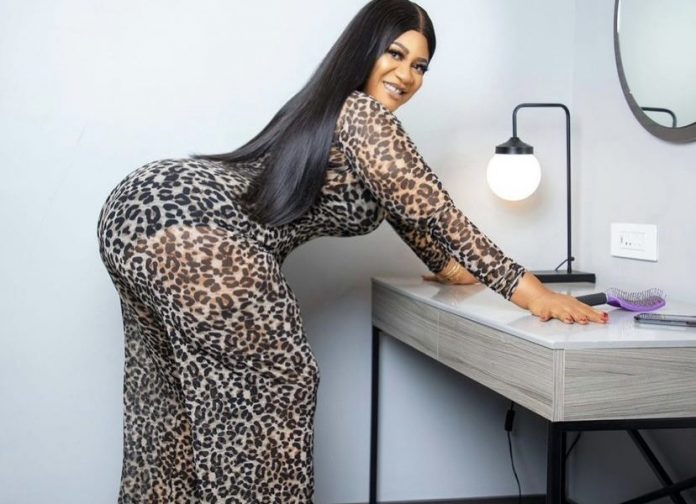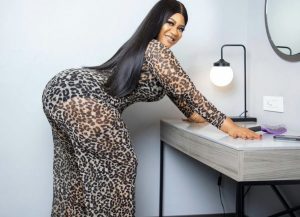 Nkechi Blessing
By Our Reporter
Nollywood controversial Actress, Nkechi Blessing is in the Again. She has reacted to claim by her ex Opeyemi Falegan that she is unhygienic and does not wear pants.
The actress, who said her ex is only trying to stay relevant, stated that she stopped wearing under wears since she turned 18.
In her now deleted Instagram post, she said Falegan might be mistaking her for a 21- year- old he once begged for cash gift.
She wrote: "Wow, Just wow. I am glad your lies be staring into your face gidigba. It's a known fact that I Blessing Sunday have never worn pants since I was 18. Opeyemi, just wow. What a weak comeback bro.
"Leave me alone in peace. When talking about hygiene, please clean that rat hole you live in first. This battle is a lost one already. Stay dead please.
"Why is it so hard for you to move on? Is it by force? If i decided to go that route with you, you will not like it. Leave me alone.
"NBS pant? i do not own a single pant. May be you are mistaking me for the 21 year old girl you were begging for 50k
"Bro, are you dreaming? I'm in shock by this. very laughable.
Same P you forget and wake up to in your hands.
"I can't stop laughing. You have tried all your possible best to get people by your side but none seems to work out.
"Then this mighty lie that a day old child would detect that I never wear undies.
"God has just used you lie to vindicate me."