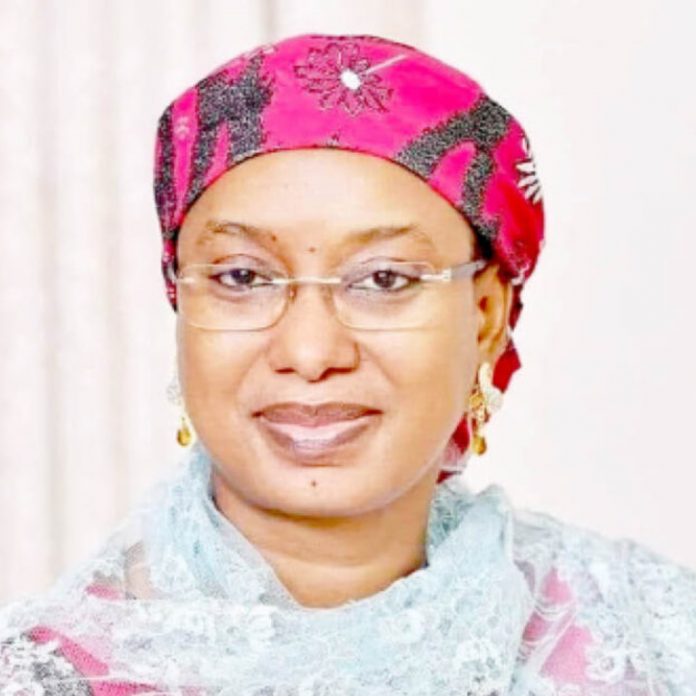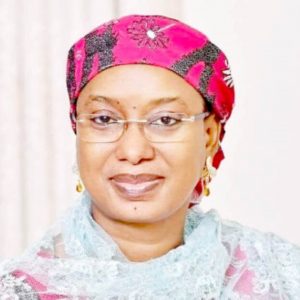 Senator Aishatu Dahiru popularly known as Binani
By Our Reporter 
A group known as the Network of Community Development Association, NCDA, has urged the Independent National Electoral Commission, (INEC)to disqualify the governorship candidate of the All Progressives Congress (APC) in Adamawa State Senator Aishatu Dahiru popularly known as Binani over her involvement in the contract for the printing of elections results sheets in the 2023 general elections.
In a petition dated Wednesday 16th March, 2023, the NCDA, also lambasted INEC for awarding contract for the printing of elections results sheets to a Binani who is a politician contesting election.
The Yola based group, said "such INEC/ Binani's relationship is morally and legally wrong as it puts the APC candidate at an advantage of rigging the elections".
The petition which was submitted to INEC Chairman Yakubu Mahmood through Adamawa state Resident Electoral Commission, REC in Yola was signed by the state coordinator of the group, Ijafiya James with the title: PETITION AGAINST AWARD OF CONTRACT FOR THE PRINTING OF RESULT SHEETS TO A COMPANY THAT BELONG TO APC GUBERNATORIAL CANDIDATE IN ADAMAWA STATE BY NATIONAL INDEPENDENT ELECTORAL COMMISSION.
The group noted that the INEC/HQ/PROC/EOPs/S.170/109 of 11th November, 2022, for the
Printing of Result Sheets for the 2023 Governorship Elections in Jigawa, Kaduna, Kano,
was awarded to Binani Printing Press when the owner of the company, Aishatu Dahiru who is a serving senator representing Yola South and who has already emerged as the candidate of the APC on May 26th long ago before the date of awarding the contract.
INEC in a swift statement on Thursday said "the politician's name is not on the Director's list of Binani Printing Press"
Festus Okoye,
National Commissioner and Chairman, Information and Voter Education Committee in a media statement stated that "Procurements in the Commission go through open competitive bidding and Binani Printing Press Limited was one of the security printing companies that applied to print security documents for the Commission. After inspecting the company's facility and carrying out due diligence at the Corporate Affairs Commission (CAC), the Commission was satisfied that they are qualified printers with the requisite technical capacity, security consciousness and expertise in printing security documents.
However, Aishatu Dahiru Ahmed was not listed as one of the Directors of Binani Printing Press Limited"