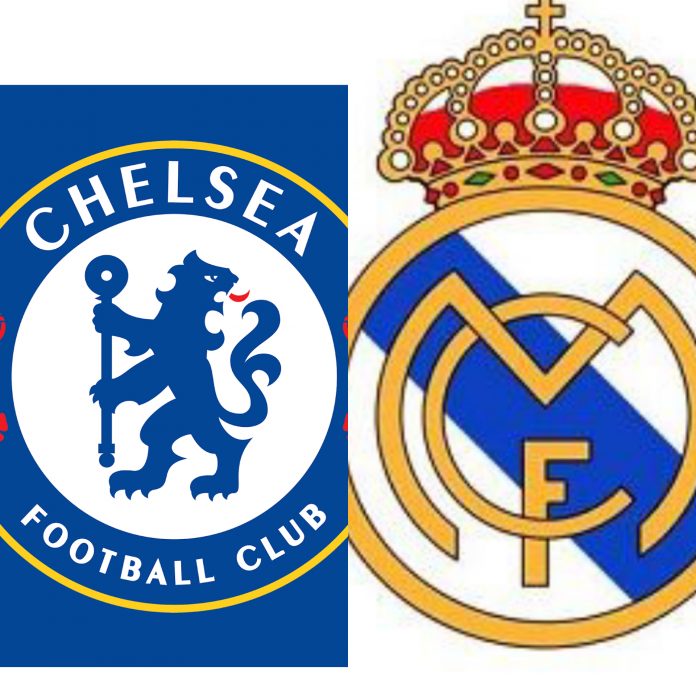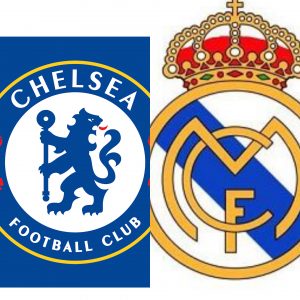 Chelsea,  Real Madrid logos
By Our Reporter
Chelsea football club will meet Real Madrid at the Quater finals of the European Champions League expected to be played on April 11-12
See full fixtures beleow
Madrid (Spain) vs. Chelsea (England)
Inter Milan (Italy) vs. SL Benfica (Portugal)
Manchester City (England) vs. Bayern Munich (Germany)
AC Milan (Italy) vs. Napoli (Italy)
first legs will take place between April 11-12, with the return legs held between April 18-19.
UCL semifinal draw:
Real Madrid/Chelsea vs. Manchester City/ Bayern Munich
AC Milan/Napoli vs. Inter Milan/ SL Benfica
The semifinals will be staged on May 9-10 and May 16-17.
This year's final will be held at the Ataturk Olympic Stadium in Istanbul, Turkey on June 10.