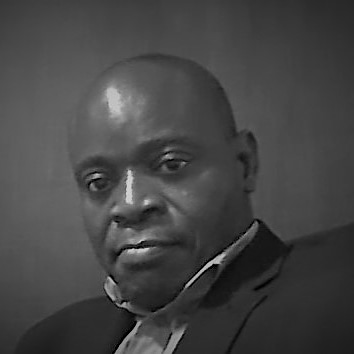 Late alaafin of Oyo and a boxer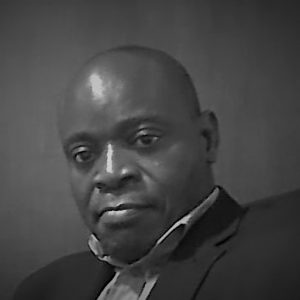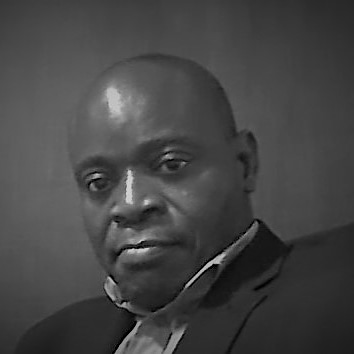 Yussuf Aderemi
In reference to the August 1978 Edition of Daily Sketch Newspapers. The caption was " Teenager boxers stole the show" .Through the support of the erudite Liberian at Gani Fawehinmi Chambers, I was able to get a photocopy of that Newspaper.
The historical fight was anchored by Obakoso Boxing Promotion who was based in Ibadan in the seventies. The Tounament involved boxers from Ibadan, Kwara,Ondo, Lagos and Ghana. The names I can remember are Mighty Dodo-, Sampson popoola, Tunde King, Hogan Jimoh, Davison,Slender Adeoye, Sule Rocky mighty, Andeh, Lati Darason(Also a Fela Kuti band boy) etc.
We arrived Oyo town very early day. Actually, we were meant to converge at Atiba Hall being the venue of the fight but our first place of call was the Alaafin's palace. It was a very memorable day I can never forget. Oba Lamidi Adeyemi was a very handsome man. 'He was a man of all ladies' I think he was in his 40ties while I was just 13 years old.
The Oba hosted us in the Palace and we were treated various kinds of delicacies-
Baba said, we should eat properly so we could have energy to fight in the evening. He reiterated boxers needed more foods and training to excel.
As baba was taking us round the palace, he displayed his athletic prowess by trying to sparred with me………Nobody told me Baba was a boxer until that moment. He threw an 'upper-cut' with a straight jabs towards me while I guarded my face. He asked for my name and I told him ' Yussuf Joe' that was .my ring name at that time. Yussuf Joe, was an household name in the city of Ibadan then.
Truly, Baba was an encyclopedia of Yoruba culture and a custodian of our cultural heritage. He took us round the palace where many ancient artifacts were displayed. Baba said each and every artifacts we saw has historical significance in our history as Yorubas. My senior colleges put Baba on several questions which he answered without mincing a word. He was such a very intelligent man.
As at that period, I think Baba introduced us to just two women who I want to believe we're the only 'Oloris'in the palace The palace wall was built with mud and corrugated iron sheets on the rust roofs of the hut of different sizes.
We had to leave the palace as soon as possible because we had little time to prepare for pre- tournament training.
Atiba Hall, the venue of the bout was situated close to the market. The ancient hall accomodated some administrative offices. It was a very big hall with galleries in the upper terrace.
The Atiba Hall fight was my first experience as a boxer. It was my first stage fight. Normally, our bout was supposed to be a supporting bout to treat the curious spectators with lots of excitement and entertainment. One peculiar thing about my opponent- Alimi Dodo was his mesmerize and dance-like foot walk round the ring. In my own case, it was an opportunity for me to display all the styles and moves that I have leant from Cassius clay (Muhammad Ali). He was my inspirator because of his lighter weight I believe I could do it as well if Alli could do it, not minding the criticisms from my father whose nostalgia for boxing was naive. He believed boxers are suppose to be supermen with muscles. I was beginning to lean the rudiment of boxing. It is more of a mental skills than physical strength, even though you need some physique to be a pugilist. Although, it was equally a period when fetish belief was common among the old school pugists. Penultimate each fight, you see many of them inscribed with various incision on their wrist. Some with charmed wrings worn in their toes. They called a particular ring ' Aluwo' (Punch and die)
The fight ended a draw. That was a perfect wisdom on the part of the officiating referee who doesn't want a winner to emerge within us, after all.
Finally, my Encounter with Oba Alaafin was a morale booster for me, that, if a highly respected Oba could be a boxer; then it means my father was wrong that boxing is a sport reserved for the touts and street gangs. I was never convinced with my Father's opinion because he knew little about the boxing legends like the Oba Adeyemi himself, .Muhanmed Alli, Nelson Mandela etc. He notion about boxer was a fallacy.
Sequel to the Atiba Hall experience, I fought two other bouts in Ogbomoso and Akure respectfully , we equally exchange pleasantries with Oba Soun of Ogbomoso.
Actually, my father had to use further studies as an excuse to stall my boxing ambition because he had to enrolled me in far away in a school in Epe. He knew if I was a day student, I might not concentrate and still go back to the gym for my normal training. 'Therefore, boxing became an unfulfilled ambition for me.'
The Late Oba Lamidi Adeyemi Olayiwola lll no doubt left an enduring legacies that fitness and regular excercise would normally keep us in shape and make us really look ageless. He never believed in fetish influenced boxing. He lived a good life. He was an encyclopedia personified. He was an ambingger of truth and custodian of our culture. He was a global figure. He had answers for every problems in all spheres of life. He was never partisan. He placed everyone on a levelled play ground.
Sun re ooo, Iku Baba yeye. Ki to ri Erin o di Igbo, ki a to ri efon, o di Odan. Oba Lamidi Akanbi Olayiwola, Orun' rere.