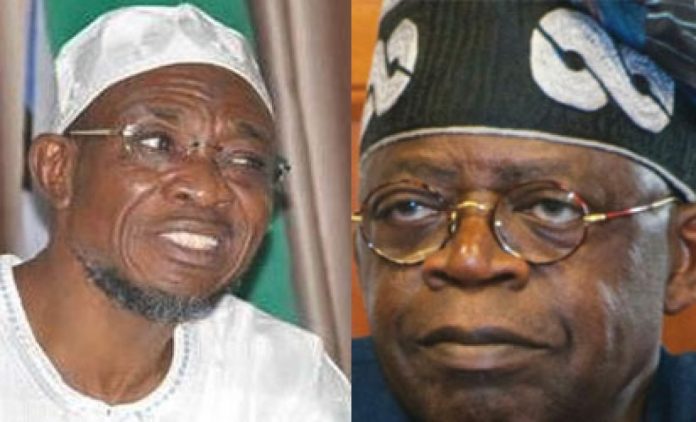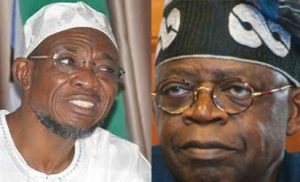 Ogbeni Rauf Aregbesola and Asiwaju Bola Ahmed Tinubu
By Aderemi Yussuf
ref: wikipedia
Political opportunist is interpreted in different ways, but usually refers to one or more of the following;
It's a political style of aiming to increase one's political influence at a price, or a political style that involves seizing every and any opportunity to extend political influence, whenever such opportunities arise.
Truly, opportunist political behavior is criticized for being short- sighted or narrow- minded. That is, in the urge to make short- term political gains or preserve them, the appreciate relationship between the means being used and the overall goals being aimed for is overlooked.
The result might well be, that " short term gain" leads to long term pains for the looser.
The Election in Osun state had come and gone but the aftermath of the landslide victory with a very wide margin for the incumbent- Adegboyega Oyetola.
Thus, after "opportunist mistake" have been committed and realized, a lot of development
and reunion may occur, to rekindle the lost relationship between the godson and his erstwhile boss. There is likely to going to be a reconciliation move by the elders of the party caucus, so that the proper relationship between Asiwaju Bola Ahmed Tinubu and Governor Gboyega Oyetola on one side and Ogbeni Rauf Aregbesola and Alhaji Moshood Adeoti on the other side is restored.
Opportunistic behavior had occurred in a strategic alliance, in the case of the 2018 Osun Election where APC formed an ally with Senator Iyiola Omosore to better its position and overall result of the election.
Far-sighted leadership is required in this situation. Asiwaju Tinubu and some party stalwarts like Kayode Fayemi and Governor Akeredolu Alli swung into action. They utilized political opportunities creatively to their advantage, I mean for the party. They won Omosore to their side, because of his political popularity and influence at IFE north. He compromised his stance based on reality on ground and memorandum of understanding and agreement was signed. There is need for both financial and political appointments and compensation having suffered by surrendering his Constituency. Support was garnered; people were convinced and won votes of his people to the other side. Hence, Oyetola's victory!!!
It would be recalled that back here in Alimosho Local government where Ogbeni Rauf Aregbesola has gained more influence over the years. The loggerhead between him and his boss over the cessation of the Mandate group and the formation of the Justice group under the watch of Mr Enilolobo became deepened.
The feud became fierce and liken to an African fable that "when a child has learnt the gimmicks of falling dead, the mother equally learn the art of committing the child to a mother-earth"
There is no gainsaying that the fact that the political career of Ogbeni Aregbesola is at a crossroads; amid a palpable reconciliation move between him and his boss.
By and large, it's obvious, that if there is a case of betrayal or disloyalty of any kind by the godson to his godfather, it means he's nailed his political coffin.
However, Aregbesola may have been killed in Osun and buried in Alimosho, Lagos.
There is no doubt, Oyetola has escaped the cold treatment meted to Akinwunmi  Ambode in Lagos when he was the Governor as profoundly and proudly said by Aregbesola.
One wonders if he has failed to learn the nitty-gritty of this dirty game?
Of course, Asiwaju Tinubu is a benevolent godfather whose hegemony model after the order of the late sage- Obafemi Awolowo. Asiwaju's choice of a successor is based on excellence, devoid of selfish, nepotistic or religion sentiments but strictly based on proven track records and competence of the candidates and in the best interest of the people. This attributes made his model of succession the best and unique.
Former Governor Babatunde Raji Fasola, Professor Yemi Oshibajo and many more are products of such models.