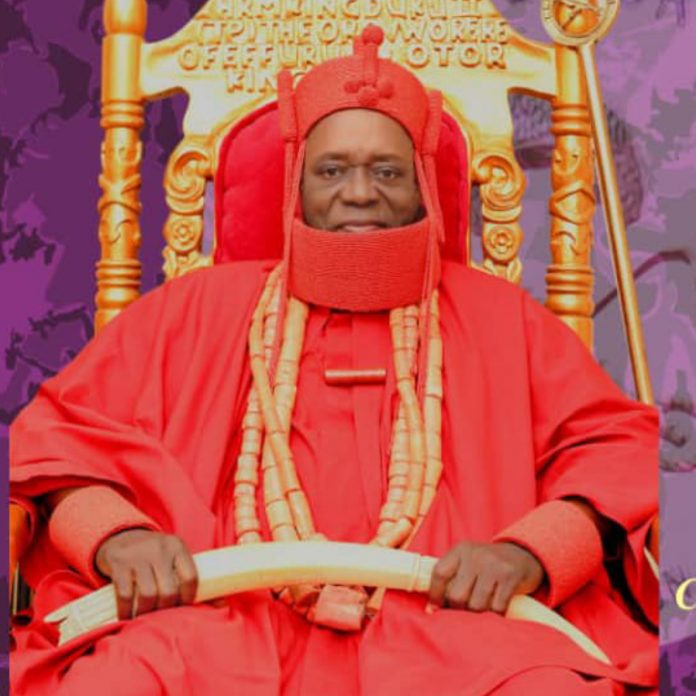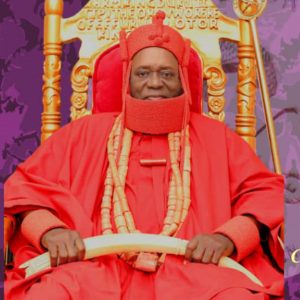 His Royal Majesty, King Johnson Enemuadia Yovwino Duku
His Royal Majesty, King Johnson Enemuadia Yovwino Duku! My dear brother, my friend, my confidant, and my exotic intellectual-sparing partner.
Like a comet you came to the terrestial
realm, and like a comet, you ascended through the clouds of life to the ecclesiastical order of the peaceful, transcendental celestial realm.
Till the very end of your iconic and eventful time and passage, you remained a dependable and ebullient member of the quintessential Duku Royal bloodline, a dignified first class ambassador of the nobly proud Effurun-Otor Kingdom, a manifestly blessed heritage, indeed, under God.
Though you were mortal, and in that essence possessing generally of the congenital or pathological frailties of humans, significantly, you were a great soul, too; when you talked, it was with inspiring intellectual fervor; when you and I would conflict and argue over anything, even though you were my senior in every sense, biological, academic or cultural, even as my
King and Crown sitting on the high royal stool of our ancenstors, you often allow superior argument to stand. And you would sincerely laugh in that famous and robustly good-natured
baritone and booming voice of yours.
That voice that serially bristled with a characteristic liveliness that dispensed joyful camaraderie to your people.
What a loss that your voice have
sailed on to the higher clime and away from us!
On a very nostalgic and personal note, I cannot forget when, after secondary school, I arrived Lagos to search for a job. You saw my youthful age and good secondary school results and insisted that what I needed was not a job, but further academic development. You got the admission and paid the relevant fees and bought all the necessary books to enable me continue my studies at the then Federal School of Arts and Science, Victoria Island, Lagos. You voluntarily lived up to your billing as my blood brother and benefactor. The rest, as they say, is history.
That intellectual foundation and encouragement you kindly gave to me catalyzed within me a steely self-belief and enduring confidence that has propelled my life's journey in ways
helpful and boundless beyond what obvious limitations at the time would have permitted.
That's the King Duku II that I held in my heart, even when we sometimes 'fought' as inevitably as it happens in great families like ours. I remain grateful to have buddied up with you.
From this side of creation, I still say thank you for your brotherly warmth as you sail on in the celestial realm.
You were a great author, a readable scholar with a profundity of depth and logical breadth. And you were a visionary King. You encouraged free enterprise, business, and infrastructural development for our people. You were a king for the people, accessible and powerfully engaging.
You loved God; you came to Abuja and we were in church to worship God several times.
As you journey home, I pray to the GOOD LORD to multiply His grace upon your departed soul, lengthen His mercies, forgive your human weaknesses, and grant you kind ascent to eternal light, peace, and rest,
Tode, Your Majesty!
Prince (Barrister) Moses George Duku