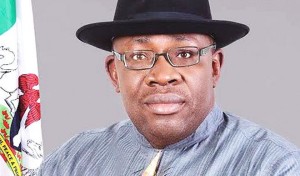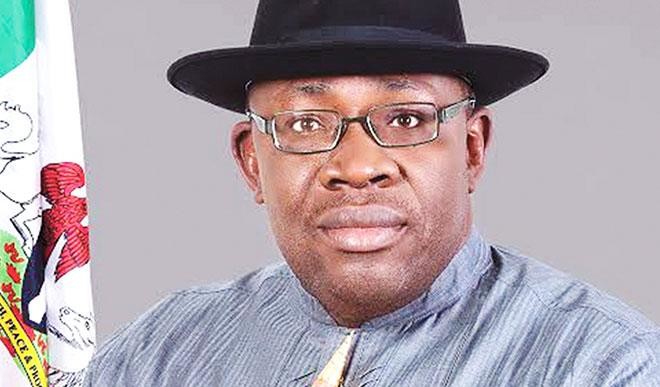 BY PHILIP EKE,YENAGOA
Bayelsa State Government has asked its workforce to brace up for the
global economic challenge, as the practice of augmenting monthly
salary with bank loans is not sustainable.
With a monthly wage bill of N4 billion for workers, coupled with the
shortfall in the monthly allocation from the Federation Account of
between N3 to N4 billion, the State Governor, Hon. Seriake Dickson
said, it would be difficult for government to meet its financial
obligation.
Speaking with journalists on Thursday in Yenagoa, Dickson said his
administration would meet with stakeholders towards devising a policy
aimed at solving the problem of salary payment in the state.
According to him, steps are already being taken to sanitize the civil
service with the aim of blocking wastages and loopholes to ensure
greater productivity and effective service delivery.
Dickson said, "There have to be some discussions with the workers and
stakeholders. We cannot be borrowing to pay salaries, as we have been
doing. Our workforce minus political appointees, we need about N4
billion to pay salaries; the situation is not sustainable and
realistic, because of our development agenda.
While allaying fears of the workers, the Governor assured that, rather
than embark on retrenchment of the workforce and the minimum wage,
greater emphasis will be placed on professionalism in the civil
service in his second term.
He said, "A lot of states are going to have crisis this year, even the
federation itself will face crisis and it's not peculiar to Bayelsa
state. It is important that the workforce in Bayelsa State should
learn to appreciate these things before they jump here and there
instigated by failed politicians, who couldn't win election, but know
how to sponsor demonstrations of old pensioners that they couldn't pay
when they were in office."
While admonishing civil servants in the state against unwholesome
practices such as involvement in partisan politics, payroll fraud and
multiple employments, the Governor called on workers to be dedicated
to their duties and loyal to the government of the day.
"There are a lot of things going on; people have their names in
several vouchers, earning salaries above their grade levels and all of
those things are going to be corrected. I don't also believe that we
should reduce the minimum wage but, if our government is getting N3 or
N4 billion and our wage bill is N4 billion, then there should be a
discussion. I don't believe that we need to retrench workers because
of the economic downturn.
The governor added that, any civil servant found culpable of
contravening the civil service rules would be made to face
disciplinary measures.
Dickson expressed his administration's intention to bequeath a
depoliticised civil service.