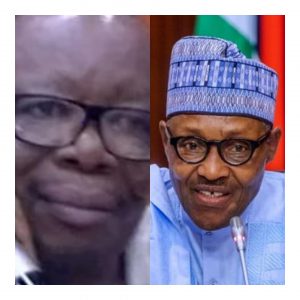 ASUU President, Prof Emmanuel Osodeke and President Muhammadu Buhari
By Our Reporter
The Federal Government has ordered Vice-Chancellors of universities to re-open schools and to allow students resume lectures.
This is contained in a letter signed by the Director, Finance and Accounts of National Universities Commission (NUC), Mr Sam Onazi, on behalf of the Executive Secretary of the commission, Prof. Abubakar Rasheed in Abuja on Monday.
The letter which was addressed to all vice-chancellors; Pro-Chancellors and chairmen of governing councils of federal universities, called on them to re-open the universities.
"Ensure that ASUU members immediately resume/commence lectures; restore the daily activities and routines of the various University campuses", the letter reads.
Reacting to the development, the Academic Staff Union of Universities (ASUU), stated that its members across the country are still on industrial action and therefore the Federal Government's directive to the Vice-Chancellors to reopen universities is meaningless to the union. ASUU President, Prof Emmanuel Osodeke, in an interview, said they (ASUU members) were not bothered about the directive.
Osodeke said, as far as ASUU and its members across the country were concerned, public universities in the country had not been closed down by anybody including ASUU, and it is only that ASUU members are staying away from classrooms to press home their demands from the Federal Government.
"So, we are not bothered about whether Federal Government directed VCs to reopen schools or not. So, we are still on strike and so we shall remain until the Federal Government do what is right and good for the public universities in the country," Osodeke sounded with a note of finality